About
My name is AR414 I'm a 26 year old Full Stack Engineer based in China ☀️. I describe myself as a passionate developer who loves coding, open source, and the web platform ❤️.
Aside from my job, I like to create and contribute to open source projects. That helps me to learn a ton of new stuff, grow as a developer and support other open source projects. Also I enjoy writing technical things ✍️ at my blog.
In my free time you can find me gym 🏋️
---
Full Stack Engineer
As a Full Stack Engineer, one of my main tasks was to mentor coworkers of my team, I am familiar with front-end and back-end development and often connect to different external data Unify the output data specification inside and outside the company
Back End Engineer
As a Back End Engineer I contributed to the development and release of the native PandaScore League of legends Esports Data. I worked on automating the process of shipping our data to the platform using PHP and Python. Also I contributed to the maintenance of our data docs.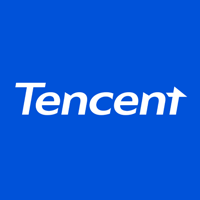 Front End Developer at Tencent
As a Front-End Developer I mainly use PHP, HTML, CSS and JavaScript to develop the web activity development platform. I helped to improve the developer experience of the company by implementing tools to improve our software development process.
---
Computer Science And Technology at Shenzhen University
A four years degree about building computer science and technology.
Self-taught at anywhere in the 🌍
The things I learned by myself became the vast majority of what I know today. #AlwaysLearning
---